Things you need to know about Google Pixel smartphone
Looking for the best smartphone that can be purchased at a price range of 60,000 INR? Here is the best choice for you – Google Pixel with model numberG-2PW4200-051-A.Available in the market with a price tag of Rs.57,000 /- , this phone really makes the users happy with its performance. Here we will have a look at all the different features of this phone.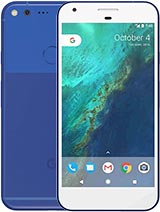 The presence of the latest Android Operating System, Nougat is one of the remarkable features of the Google Pixel. The 2.15 GHz Quad Core processor of this phones provides it with a very good processing speed. The 4GB RAM included in the Google Pixel provides a performance improvement for this phone. The 32 GB ROM allows the users to save a lot of data including movies, music, images etc. Another major feature of a smartphone that users are mainly concerned about is the camera part. This phone is quite strong in this section as well. The 12.3 Megapixel primary camera can support Full HD recording. The secondary camera of this phone has 8 Megapixel capacity and clicks high-quality selfies. This phone can support 2G, 3G & 4G network types. To read about more 4G smartphones, check http://www.gadgets9.in/.
The Google Pixel is not a dual sim phone and supports one Nano sim only. With a graphical density of 441 Pixel Per Inches, this phone is very good in this part as well. This phone is complete in the sensor part also with the presence of Fingerprint sensor, Magnetometer, Accelerometer, Gyroscope, Proximity Sensor, Ambient Light Sensor, Barometer etc. The only point of concern for the users who want to purchase this phone is the battery. The 2770 mAh battery of this phone provides it with an average backup only. Users who purchase a phone at this price expects a much better performance in the power section.